LEWAC
The Gateway to Lasting Education for Women, Adults, and Children
Mailing Address
LEWAC Associates
10720 Surrey Green Lane, Ste. 209
Matthews, NC 28105
Founded in 1991, LEWAC is a 501(c)(3) and a New York State Charitable Organization that looks to fill a vital need for health education programs aimed specifically at the diverse, underserved cultures.
Our focus is on addressing health concerns such as:
Oral Health – PreK – 6 Grade
Childhood obesity
Diabetes
Hypertension and stroke
Nutrition
Weight management
Asthma
Prostate disease
Breast cancer
To improve access to health and human services by facilitating relationships with community stakeholders, health care professionals, policy-makers, & public and private decision-makers.
To utilize all available resources to provide health education and outreach to diverse, underserved populations
To serve as expert consultants in the design of culturally-sensitive programs and services
To provide program management and coordination
To engage and stimulate community stakeholder's interest and input
To advocate for disease prevention and management.
To increase access to health and human services for the African American, Hispanic, and other underserved communities.
LEWAC Partners with University Pediatric Dentistry & The Links, Incorporated Erie County (NY) Chapter
LEWAC Partners with Horizon Health Alliance through 2022 as the Outreach Coordinating Agency to assist with the reach to communities of color and other underserved communities in the City of Buffalo. The goal is to provide mental health mindfulness and wellness activities in community-based settings geared toward a sense of wellness that includes emotional, physical, occupational, intellectual, financial, social, environmental, and spiritual interconnected parts.
The Links, Incorporated – Erie County (NY) Chapter three-year (2017 – 2020) Healthy Teeth are Happy Teeth Dental Program for inner-city school-age children (PreK – 6) and their parents/guardians is on target to have a positive oral health impact when Buffalo Public Schools' conducts its 2019 Youth Risk Behavior Survey (YRBS).
To date over 6,000 youth and adults have been screened each receiving a "dental goodie bag" containing, toothpaste, toothbrush, dental floss, and dental education materials. The goal is to have a positive impact on the oral health 2019 YRBS data on those children entering middle school and beyond (6-12).
Community partners include: Complete Health Dentistry of WNY – James Lesinski, DDS; Buffalo Public Schools; Say Yes – Strong Community Schools; University Pediatric Dentistry; University of Buffalo School of Dental Medicine; Dr. Walter Holland; Blue Cross Blue Shield of WNY; ADM Management Group, Inc.; GBAUHN; and Horizon Health Alliance.
Francesca B. Mesiah
LEWAC's 2020 Health Matters Award Winner
Francesca B. Mesiah, Senior Marketing Associate, Community Relations at Kaleida Health. Fran is responsible for leading KH system-wide community outreach programs and services. This includes collaborating with departments and clinical managers across Kaleida to accomplish outreach objectives participate in evaluating outreach programming and serving as host and producer of a radio program on WUFO AM / Power 96.5 FM, Great Lakes Health Program. In addition, she's the Executive Director of Near East and West Side Task Force (NEWS TF — a not-for-profit organization), through collaborative partners provides health and education programs for underserved populations for Buffalo's African American and Latino communities.
Francesca has a Master of Science from SUNYAB and BA Degree in Sociology and Urban Planning from SUNY Albany. She is also a graduate from the NYS DOH Administrative Fellowship Program. She's held positions in marketing, public relations, and communications at the Community Foundation of Western New York; Good Schools for All, and the Erie County Industrial Development Agency. She served as Analyst at the New York State Legislative Research.
Francesca is very active in the community. She is Vice President of NAACP Buffalo Branch, chairperson of Health Committee, and serves on several Advisory Boards including FBI Citizens Academy Alumni Association (Board of Directors, Chair Program Committee, former Secretary), Botanical Gardens of Erie County (Marketing Committee), WNED Community Advisory Public Broadcast, Hispanic Women's League of Buffalo (Membership, Scholarship and Empowerment Committee, Leadership Buffalo and Graduate Leadership Buffalo (Class chair), and Committee Person in Cheektowaga.
She is a member of St. John Baptist Church, chairperson of the Health Ministry, where she is responsible for implementing second Sunday as Health Sunday.
Mentor High school students:  Career placement, including: assist with completing college applications, and provides information on military and trade school
Mentor College Students: In college, assists students in navigating the system with jobs on campus, guide towards major in accordance with their request, internship placement, and guidance on post-graduation.
Career Coaching: Mentor adults with career placement and development, including advancing their career, network expert; recommends groups to join for advancing their career.
Emmekunla Nylander, MD
LEWAC's 2020 Health Matters Award Winner
Emmekunla Nylander is the daughter of the late Dr. Renzo and Mrs. Catherine Nylander. She attended Williamsville South High School in Williamsville, NY and Boston University for undergraduate studies. She returned to Buffalo to attend SUNY Buffalo School of Medicine and Biomedical Sciences, now renamed the Jacobs School of Medicine. She earned her medical degree in 1996 and attended Parkland Hospital in Dallas, Texas for her residency in obstetrics and gynecology.
After residency training, she returned to Buffalo and joined the University of Buffalo Department of OBGYN. Emmekunla was a clinical professor and attending physician educating medical students and residents. As the only woman of color in that department, she took on the responsibility of mentoring other students of color as they considered a career in medicine and OB/GYN. As she developed her reputation in the Buffalo Community she saw patients at The Jesse Nash Clinic, Geneva B. Scruggs, ECMC, as well as at Children's Hospital Women's Clinic. She has delivered thousands of babies in her career so far and is now caring for patients at her own group practice, Buffalo OBGYN in Snyder, NY. Having her own practice has afforded her the opportunity to travel to other countries with her medical mission group. Since 2007, Dr. Nylander and other physicians, nurses, surgical and medical support staff, along with high school students have traveled to West Africa and the Dominican Republic caring for disadvantaged people in those areas. She founded Medical Outreach and Community Assistance of Western New York (MOCA of WNY). This nonprofit organization has provided resources locally to the Haven House and other nonprofit organizations in Buffalo. She continues her community service as a member of Delta Sigma Theta Sorority and serves on the board of HealthNow New York Inc. She is the proud mother of one daughter and loves to travel the world with her exploring new and beautiful places and people.
M. Dian Chin Kit-Wells, DDS/Researcher
LEWAC's 2019 Health Matters Award Winner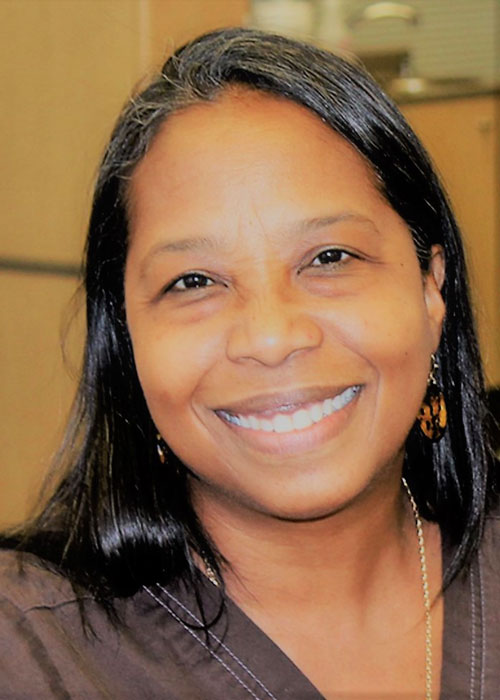 Dr. Dian is a professor and clinician of Pediatric and Community Dentistry. She is a graduate of the University at Buffalo School of Dental Medicine, where she completed her Doctorate of Dental Surgery, a General Practice Residency, and her specialty training in Pediatric Dentistry. Prior to her education here in the US, Dr. Dian Chin Kit-Wells was a school dental nurse in remote villages in Trinidad and Tobago. She decided on dentistry as a profession because of her love for health care and desire to make a difference, especially where health equity is a concern.  Currently, Dr. Dian teaches community dentistry courses, runs programs, chairs committees, conducts public health research, mentors students of many disciplines, and, of course, serves as a Give Kids A Smile Ambassador. She credits her program successes to strong community partnerships and resources
 Dr. Dian is known for linking local programs, such as the Mayor's Clean Sweep, and national programs, such as Special Olympics, into her Give Kids A Smile events. Knowing that the number of dentists who treat those with intellectual and developmental disabilities is low, she held a gathering of local healthcare and education leaders in 2016. Out of this meeting came a collective effort to provide more dental resources for Buffalo's Special Needs population. One such event is Give Kids A Smile, a program that Dr. Chin-Kit Wells sees as much more than a free day of dental care. Give Kids A Smile provides education, exposure, and desensitization to both the patient and the provider. But more than that, it's a movement in kindness and inclusivity for the whole community, not just those who volunteer.
This year's 2019 program will be no exception. It will include a slew of events, including one at a school for young children with severe disabilities and a second to honor Special Olympics athletes and Best Buddies Inc./Down Syndrome Parent Group of Western New York (DSPWNY). An interdisciplinary team consisting of medical students and PT/OT specialists will be on hand to assist pediatric dentists in the delivery of optimal care.
Dr. Dian's favorite quote is from Thomas Chandler – "To teach children is to learn the song that is in their hearts and sing it to them when they have forgotten."
About Catherine J. Lewis
Founder and CEO
Catherine J. Lewis began her career in the health care industry in 1964 as a Claims Representative for Blue Cross/Blue Shield of Western New York. Twenty years later she was managing a staff of 37 in a New York State effort to preserve the Medicare Trust Fund.
In 1991, Ms. Lewis made a life-altering decision. Having lost several family members to the effects of diabetes, she resolved to devote the rest of her life to promoting health and wellness among traditionally underserved and uninformed populations. It was then that she founded LEWAC Associates of Western New York, Inc., with a mission to increase access to culturally sensitive healthcare, health education and human services for the African-American and Hispanic communities of Western New York.