LEWAC
The Gateway to Lasting Education for Women, Adults, and Children
Mailing Address
P. O. Box 805
East Amherst, NY 14051
Founded in 1991, LEWAC is a 501(c)(3) and a New York State Charitable Organization that looks to fill a vital need in Western New York for health education programs aimed specifically at the diverse cultures in the area.
Our focus is on addressing health concerns such as:
Childhood obesity
Diabetes
Hypertension and stroke
Nutrition
Weight management
Asthma
Prostate disease
Breast cancer
LEWAC primarily serves neighborhoods in Buffalo's East and West Sides, including the Masten, Ellicott, Niagara, and University Districts. We also carry out and support programs throughout Niagara County.
To improve access to health and human services by facilitating relationships with community stakeholders, health care professionals, policy-makers, & public and private decision-makers.
To utilize all available resources to provide health education and outreach to underserved populations in Western New York.
To serve as expert consultants in the design of culturally-sensitive programs and services
To provide program management and coordination
To engage and stimulate community stakeholder's interest and input
To advocate for disease prevention and management.
To increase access to health and human services for the African American, Hispanic, and other underserved communities of Buffalo and Western New York.
Join Us for Hattitude 2020!
Hattitude is our primary fundraising event. Please join us on May 2nd!
Grapevine Banquets
333 Dick Road
Depew, NY 14043
333 Dick Road, Depew, NY 14043
Our sincere thanks to everyone that attended Hattitude 2019. We are thrilled at the success of the event!
We hope to see everyone again for Hattitude 2020 on Saturday, May 2, 2020.
LEWAC Partners with University Pediatric Dentistry 
The Links, Incorporated – Erie County (NY) Chapter three-year (2017 – 2020) Healthy Teeth are Happy Teeth Dental Program for inner-city school age children (PreK – 6) and their parents/guardians is on target to have a positive oral health impact when Buffalo Public Schools' conducts its 2019 Youth Risk Behavior Survey (YRBS).
To date over 6,000 youth and adults have been screened each receiving a "dental goodie bag" containing, toothpaste, toothbrush, dental floss, and dental education materials. The goal is to have a positive impact on the oral health 2019 YRBS data on those children entering middle school and beyond (6-12).
Community partners are: Complete Health Dentistry of WNY – James Lesinski, DDS; Buffalo Public Schools; Say Yes – Strong Community Schools; University Pediatric Dentistry; Dr. Walter Holland; Blue Cross Blue Shield of WNY; ADM Management Group, Inc.; GBAUHN; and LEWAC Associates of WNY.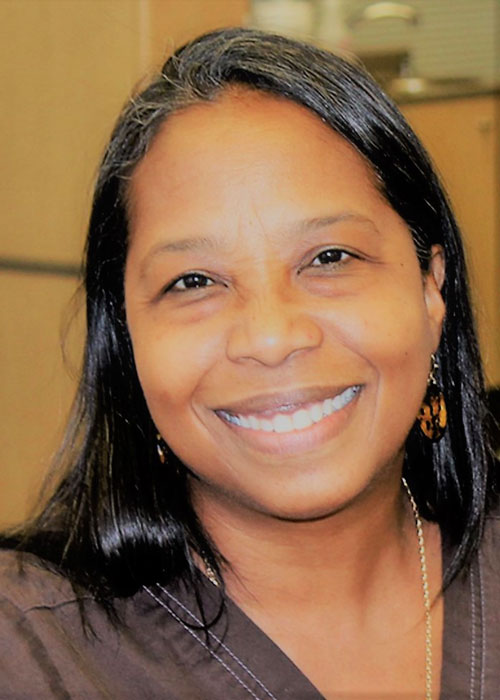 M. Dian Chin Kit-Wells, DDS
LEWAC's 2019 Health Matters Award
Dr. Dian is a professor and clinician of Pediatric and Community Dentistry. She is a graduate of the University at Buffalo School of Dental Medicine, where she completed her Doctorate of Dental Surgery, a General Practice Residency and her specialty training in Pediatric Dentistry. Prior to her education here in the US, Dr. Chin Kit-Wells was a school dental nurse in remote villages in Trinidad and Tobago. She decided on dentistry as a profession because of her love for health care and desire to make a difference, especially where health equity is a concern.
Currently, Dr. Dian teaches community dentistry courses, runs programs, chairs committees, conducts public health research, mentors students of many disciplines and, of course, serves as a Give Kids A Smile Ambassador. She credits her program successes to strong community partnerships and resources. Dr. Dian's favorite quote is from Thomas Chandler: "To teach children is to learn the song that is in their hearts and sing it to them when they have forgotten."
About Catherine J. Lewis
Founder and CEO
Catherine J. Lewis began her career in the health care industry in 1964 as a Claims Representative for Blue Cross/Blue Shield of Western New York. Twenty years later she was managing a staff of 37 in a New York State effort to preserve the Medicare Trust Fund.
In 1991, Ms. Lewis made a life-altering decision. Having lost several family members to the effects of diabetes, she resolved to devote the rest of her life to promoting health and wellness among traditionally underserved and uninformed populations. It was then that she founded LEWAC Associates of Western New York, Inc., with a mission to increase access to culturally sensitive healthcare, health education and human services for the African-American and Hispanic communities of Western New York.
Interesting Links and Resources